Talking marketing with X-on Health marketing director Paul Heeren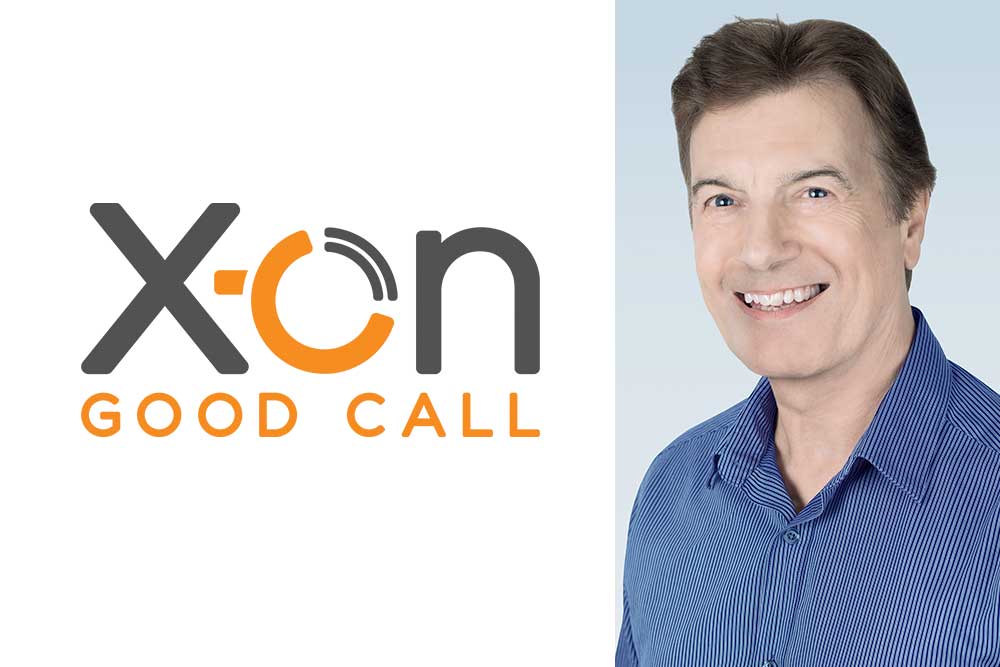 Highland Marketing and healthcare communications specialists X‑on Health have an established relationship dating back to 2017. Marketing director Paul Heeren provides an insight into the working relationship.
Tell us a bit about X-on Health and Surgery Connect
X-on Health started more than 20 years ago with hosted billing and downloadable content services and went on to pioneer what is now known as cloud telephony in the UK.
We built a broad, multi-sector client base that ranged from small businesses through to large corporates and then, in 2012, a GP practice became a virtual PBX customer. This catalysed X-on Health to tailor the service into a healthcare communications system called Surgery Connect.
Since it was launched in 2015, Surgery Connect has become the UK's premier GP telephony solution. We work with GPs, practice managers and IT leads and with commissioners and trusts at all levels of the NHS. We also engage with senior decision makers on digital and communication issues.
What was the requirement from X-on Health for PR and marketing support?
With Surgery Connect gaining traction in the healthcare sector, X-on Health needed an agency that could build its product profile and raise the level of enquiry from potential customers. We felt this would take the form of outbound marketing activity, such as garnering press coverage, while also reviewing and refining our 'branding' and sector facing profile.
Why did you turn to Highland Marketing?
In 2016, we turned to a high-profile marketing agency. It delivered some good, initial results with regard to branding, but failed to raise company profile, particularly within the healthcare sector. In early 2017, a friend of our chief executive, Paul Bensley, with a background in marketing, recommended Highland Marketing because of its healthcare focus. X-on Health has been working with Highland Marketing ever since.
What services does Highland Marketing deliver for you?
Marketing! Working in close collaboration with Paul and myself, the team at Highland Marketing regularly develops opinion and messaging pieces that reflect both the current ambitions of the NHS and the response of X-on Health. For instance, we've explored the impact of the GP Forward View and the NHS drive toward digital and online solutions, and how we've developed Surgery Connect to best meet those ambitions.
Highland Marketing disseminates that messaging via online and printed publications and via social media, building X-on Health's profile and making sure that Surgery Connect is recognised as the premier GP telephony solution.
In tandem with that activity, X-on Health's customer facing branding is honed by ongoing discussion with Highland Marketing. We constantly review our website, collateral, and the delivery of content to ensure the best engagement with potential customers.
In addition, in 2019, a decision was taken to submit X-on Health and Surgery Connect to reputable awards. The marketing teams at X-on Health and Highland Marketing worked exceedingly well together, producing some excellent results in awards that were chosen as being in sync with our healthcare sector ambitions.
Can you say a bit more about the 'right' award entries and preparation?
We all work in an environment awash with awards, many of them meaningless revenue generating 'vanity awards.' Highland Marketing helped us to identify which awards would effectively enhance our company's reputation and be a good fit for Surgery Connect.
And what 'excellent results' have you achieved?
We have been crowned the Technology/Digital Solution Provider of the Year at the 2019 General Practice Awards and declared winners in the ITSPA 2020 Awards: Best Software and Best Vertical Solution. We were also highly commended in those awards for Best ITSP – Mid-Market.
We are included in the 2020 Tech East 100 as "one of 100 innovative, ambitious and eye-catching digital tech businesses in Norfolk and Suffolk" and we were also a finalist in the Suffolk Business Director of the Year and Innovation in Business 2020 awards.
What has it been like to work with Highland Marketing?
For many years, we felt that understanding how to present our company and brands was best handled internally, given we understood our services and the nature of the sectors with which we were engaging. It worked.
Once we decided to focus on the healthcare sector, we wondered if we could benefit from external marketing advice and it eventually became apparent that while we did, we needed an agency with specialised, in-depth understanding of the healthcare sector.
After nearly four years, we've developed a great relationship with Highland Marketing. The team working with X-on Health has changed over the years, but everyone has been very professional, friendly and a pleasure to engage with.
They've also exhibited a high level of knowledge and understanding of the healthcare market and the ongoing evolution within the NHS. So, we value their advice and respect their opinions, just as they respect ours. It's symbiosis.
Has the Covid-19 pandemic changed your market?
The crisis has led to significant changes in how practitioners interact with patients. Now, they're often working remotely and with an increase in the use of video and online engagement.
X-on Health was very quick to respond, developing remote working communications fully integrated into Surgery Connect, while acknowledging that the telephone remained the primary form of contact. Highland Marketing assisted us to get that message out to our market.
What comes next with Highland Marketing?
X-on Health is growing at a rapid pace while developing new Software as a Service, or SaaS, solutions which continue to address the digital ambitions of the NHS. The advice of Highland Marketing on targeted messaging and subsequent dissemination will continue to add fuel to that growth.
We're all expecting to emerge from the pandemic into an uncertain marketing landscape, given the cessation of physical events such as industry exhibitions. So the value of an online presence, using the most effective messaging, is of primary importance. We're confident Highland Marketing will continue to effectively develop that messaging and then push it through new marketing channels as they become available.
What would you say to others considering using an agency to support their PR and marketing?
After many years of handling marketing internally, X-on Health has created a marketing strategy with Highland Marketing that far exceeds what would have been achieved without the help of an agency.
We just needed to find the right agency – an agency that understands our market and how best to engage with that market. We found Highland Marketing.
Key points
X-on Health pioneered cloud telephony in the UK, successfully developing virtual switchboard/PBX, contact centre, alert notification, online messaging and SMS services
Unlike competitors, X-on Health developed its own hosted solutions, rather than operating as a reseller, and deployed on its own platforms
In 2015, X-on Health launched a healthcare communications system, Surgery Connect, developed after a GP practice became a virtual PBX customer
Surgery Connect has become the UK's premier GP telephony solution and focused the company into becoming an omni-channel healthcare provider
To support these developments in healthcare, X-on Health needed a PR and marketing agency that could build service profile and raise the level of enquiry at all levels of the NHS
In 2016, it moved from doing all its marketing in-house to engaging the services of an agency; and then looked for a marketing and communications provider with healthcare expertise
Services and value
X-on Health has worked with Highland Marketing since 2017 and uses the agency for all aspects of marketing support
Highland Marketing supports X-on Health by drafting opinion pieces, press releases and case studies to raise awareness and promote Surgery Connect
Content is aligned with the current ambitions of the NHS and the drive toward digital and online solutions that has been given added impetus by the Covid-19 pandemic
Highland Marketing provides advice and support for X-on Health's social media presence by managing and developing content for its Twitter and LinkedIn account as a key communication channel
Highland Marketing provides recommendations as to which industry awards X-on Health should consider entering to widen awareness and understanding of its offering and achievements; Highland Marketing also supports by drafting submissions or on advising on submissions that X-on Health has drafted
Well crafted submissions to carefully chosen awards have proved to be a particularly effective vehicle for raising X-on Health's profile and standing
Contact Us
Highland Marketing is an integrated communications, PR and marketing consultancy supporting UK and international health tech organisations. We have built a reputation for being the go-to agency for vendors and their customers. Talk to us about market strategy, research, branding, messaging, content marketing, PR, social media and sales acceleration.
Want more articles like this one?
Our free newsletter drops into your inbox every Friday to bring you...
Industry news

Essential analysis
Unmissable interviews

HM blog posts, tips and advice